Before Avengers Infinity War, Marvel shares a 10-year legacy featurette leaving fans emotional
Written by Mimansa Shekhar | New Delhi |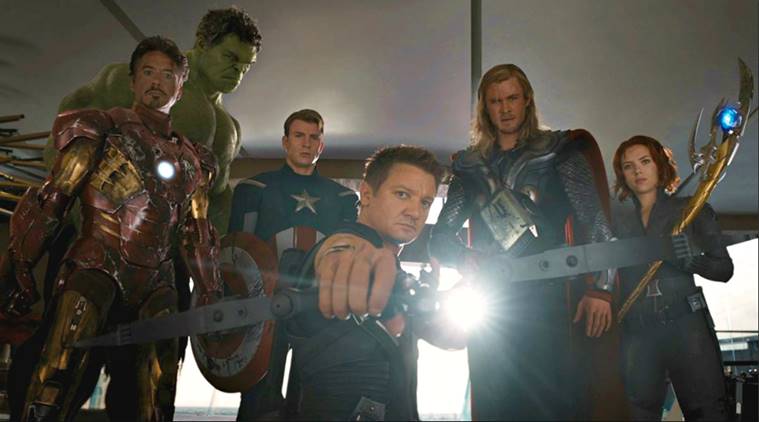 Marvel's latest film Avengers: Infinity War follows its prequel titled Avengers: Age of Ultron.
We've all laughed and cried with them. We've been teased and left thrilled by them. And now, this mammoth legacy is coming to an end, or maybe is headed for a new beginning! Marvel has taken its fans back to 2008 when the Marvel Cinematic Universe came into being with the release of Iron Man, and how it changed the lives of all those who joined forces with this studio in the following years. Ahead of the release of its biggest film, Avengers: Infinity War, Marvel has released an emotional four-and-a-half-minute long featurette where it details the inception of MCU and how it became the biggest superhero franchise in Hollywood.
Marvel Studios made its debut into the business in 2008 with Iron Man. It isn't an unknown fact how the studio had planned its 10-year calendar ending on Avengers: Infinity War, even before kicking off its films, and how it began working backwards introducing us to its various superheroes, having them assemble and even presenting standalone films to trace the origin of their stories. Their long-term plan is also confirmed by Marvel president Kevin Feige in the video. It begins with actor Robert Downey Jr and director Jon Favreau revealing their initial concern whether or not the audience will accept a superhero from Marvel Comics onto the big screen and how their worry vanished when they saw the fan craze on the red carpet of the first Marvel film – Iron Man a decade back.
Marvel recently also released its 10-year class photo.
Actor Chris Evans who plays Captain America further shares how they had faith in Kevin Feige, who they knew would give everything he had to make this plan a success. Each star featuring in the video lauds Feige's vision, the producer who built a multi-billion cinematic empire with a simple thought of making some hit films with interconnected characters and storylines, based on the Marvel Comics.
As it all played out in the last 10 years, we also had dozens of characters, mostly superheroes being added to this big fat family. Each of them was welcomed by fans with open arms and left Marvel Studios with nothing but hits. The video has almost every leading actor of Marvel – Chris Hemsworth, Scarlett Johansson, Chadwick Boseman, Chris Pratt, Elizabeth Olsen and others sharing their feelings and association.
Watch | Marvel Studios' Avengers: Infinity War | 10-Year Legacy Featurette
As Marvel's actors, directors and producers discuss how all of this came to be, the video gives us a lot of behind-the-scenes clips too, a perfect recap of what the Marvel Studios has achieved, also leaving fans curious about what lies ahead. Now, all that Marvel is doing is sit back and celebrate the moment, the grand success of its plan that changed the course of superhero films in Hollywood, becoming one of the biggest studios in the business too.
The 10-year legacy featurette strategically ends on actor Brie Larson who is set to debut in MCU as Captain Marvel and is expected to take this legacy forward after Infinity War, where a lot many superheroes are expected to die in the hands of Thanos, the supervillain Marvel has teased us for the longest time. The video ends on, "There was an idea…" leaving Marvel to come a full circle, taking the entire plan back to where it all began!
Also read | Joe Russo on directing Avengers Infinity War: Juggling so many characters was very difficult
Avengers: Infinity War, which releases on April 27, will bring together superheroes from different worlds – the Avengers, Spider-Man, Black Panther, Doctor Strange and Guardians of the Galaxy, to battle Thanos who is out to collect all the Infinity Stones to destroy and attain his supremacy in the entire universe.
For all the latest Entertainment News, download Indian Express App
© IE Online Media Services Pvt Ltd